Cameron Alexis is the NDP federal candidate for Peace River-Westlock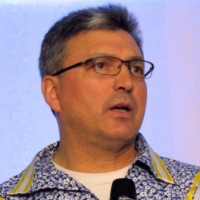 Cameron Alexis was recently confirmed as the NDP candidate for Peace River-Westlock. Alexis is a retired RCMP officer and former Chief of Alexis Nakota Sioux Nation, Grand Chief of Treaty Six and Assembly of First Nations (AFN) Regional Chief for Alberta.
Craig Makinaw, Assembly of First Nations (AFN) Regional Chief for Alberta, congratulated Cameron Alexis on his successful nomination and wished him well in the October 19 federal election. "Cameron possesses a wealth of knowledge and experience working with First Nations, the Canadian public, business, industry and all levels of government, " said Regional Chief Makinaw.
Alexis was an RCMP member for 23 years. Since his retirement he has served on various boards and committees including the Alberta Indian Investment Corporation, Yellowhead Tribal Council, Edmonton Botanical Gardens, National Aboriginal Economic Development Committee, Edmonton Northlands, First Nations Information Governance Centre, Working Group on Natural Resource Development, and the Truth and Reconciliation Commission. Alexis has also made presentations at the United Nations on Treaty rights, and has hosted the United Nations Special Rapporteur on the Right to Food.
"Cam Alexis, if elected will be an asset, bringing a wealth of understanding of social and political issues from an Aboriginal perspective to Ottawa and I wish him all the best," concluded Makinaw.
Craig Makinaw is the newly elected Assembly of First Nations (AFN) Regional Chief for Alberta. Craig is the former Chief and longtime member of Council for Ermineskin Cree Nation, and former Grand Chief of the Confederacy of Treaty Six First Nations.
Read NDP leader Tom Mulcair's welcoming remarks here.