A new documentary by master filmmaker Alanis Obomsawin, a feature-length animation from Ann Marie Fleming, a short film by Newfoundland and Labrador filmmaker Justin Simms and a multi-award-winning short by animator Theodore Ushev make up a stellar National Film Board of Canada (NFB) lineup, featuring world and North American premieres, at the Toronto International Film Festival (TIFF), September 8–18, 2016.
One of Canada's most distinguished documentarians, Obomsawin is back in TIFF's Masters program with the world premiere of her latest NFB film, We Can't Make the Same Mistake Twice. Making its North American premiere at TIFF, Fleming's Window Horses: The Poetic Persian Epiphany of Rosie Ming is a feature film about a young Canadian poet who embarks on a whirlwind voyage of discovery.
Also making its world premiere at TIFF is HAND.LINE.COD., a film by Justin Simms that revisits the Newfoundland community of Fogo Island almost 50 years after Colin Low's legendary Challenge for Change films, as residents there seek to revive the traditional fishery. The visually stunning Blind Vaysha, Ushev's 13th animated short to date, has its North American debut at TIFF after an acclaimed European festival run.
We Can't Make the Same Mistake Twice – World premiere/Masters Program
In 2007, the Child and Family Caring Society of Canada and the Assembly of First Nations filed a landmark discrimination complaint against Indian Affairs and Northern Development Canada. They argued that child and family welfare services provided to First Nations children on reserves and in Yukon were underfunded and inferior to services offered to other Canadian children. The case was subject to appeals and stretched out over nine years, but it finally ended in victory for the plaintiffs in 2016.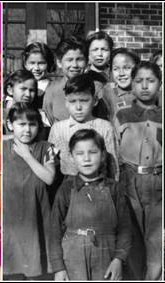 We Can't Make the Same Mistake Twice documents this epic court challenge, giving voice to the tenacious childcare workers at its epicentre―especially Caring Society executive director Cindy Blackstock, who was spied on and harassed by the federal government for her part in this saga. Obomsawin takes us through all the stages of this long legal battle without ever losing sight of the key issues: the well-being of children and the sustainability of Indigenous culture.
A member of the Abenaki Nation, Alanis Obomsawin is one of Canada's most distinguished filmmakers. For over four decades, she has directed documentaries at the NFB that chronicle the lives and concerns of First Nations people and explore issues of importance to all.
Window Horses: The Poetic Persian Epiphany of Rosie Ming – North American premiere/Special Presentation
Written and directed by award-winning filmmaker Ann Marie Fleming, Window Horses is a feature animation about love—love of family, poetry, history, culture.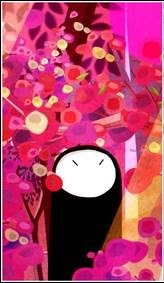 Rosie Ming, a young Canadian poet, is invited to perform at a poetry festival in Shiraz, Iran, but she'd rather go to Paris. She lives at home with her over-protective Chinese grandparents and has never been anywhere by herself. Once in Iran, she finds herself in the company of poets and Persians who tell her stories that force her to confront her past: the Iranian father she assumed abandoned her and the nature of poetry itself. The film is about building bridges between cultural and generational divides. It's about being curious. Staying open. And finding your own voice through the magic of poetry.
The film's voice actors include Sandra Oh (Rosie), Ellen Page (Kelly, Rosie's best friend), Don McKellar (a young poet named Dietmar), Shohreh Aghdashloo (Mehrnaz, a professor at the University of Tehran) and Nancy Kwan (Gloria, Rosie's overprotective grandmother). More than a dozen animators, including Kevin Langdale, Janet Perlman, Bahram Javaheri and Jody Kramer, worked on the film with Fleming.
Window Horses is co-produced by Stickgirl Productions (Ann Marie Fleming), Sandra Oh and the NFB (Shirley Vercruysse and Michael Fukushima), and distributed in Canada by Mongrel Media.
A long-time collaborator with the NFB, Fleming has been making award-winning films that deal with family, history, memory and issues of identity for over 25 years, including such NFB films as I Was a Child of Holocaust Survivors (2010) and Big Trees (2013). She also adapted her animated feature documentary The Magical Life of Long Tack Sam into an award-winning graphic novel of the same name.
HAND.LINE.COD. – World premiere/Short Cuts
Set in the coldest waters surrounding Newfoundland's rugged Fogo Island, Justin Simms' 13-minute HAND.LINE.COD. follows a group of "people of the fish"—traditional fishers who catch cod live by hand, by hook and line, one at a time. Their secret mission? To drive up the price of fish. After a 20-year moratorium on North Atlantic cod, the stocks are returning. These fishers are leading a revolution in sustainability, taking their premium product directly to the commercial market for the first time.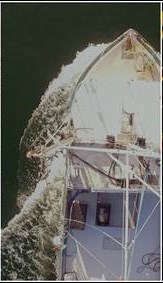 The film is dedicated to the memory of NFB film pioneer Colin Low, who shot 27 films in Fogo Island for Challenge for Change, developing a revolutionary way to use film as a tool to bring about social change and combat poverty. HAND.LINE.COD. is produced and executive produced for the NFB by Annette Clarke.
One of the most prolific and acclaimed filmmakers in Eastern Canada, Justin Simms is especially focused on bringing the Newfoundland experience to the screen, including through his 2014 NFB feature documentary Danny, co-directed with William D. MacGillivray, about former premier Danny Williams.
Blind Vaysha – North American premiere/Short Cuts
Vaysha is not like other young girls: her left eye sees only the past while her right, only the future. Blinded by what was and tormented by what will be, she remains trapped between two irreconcilable temporalities, unable to see the reality that exists in the present. In this animated short adapted from a story by acclaimed Bulgarian writer Georgi Gospodinov, and narrated by Caroline Dhavernas, Theodore Ushev reaffirms his virtuosity in visual experimentation. Using an expressive and powerful style poised halfway between religious paintings and linocuts, Blind Vaysha is a captivating metaphoric tale about the difficulty of being in the here and now.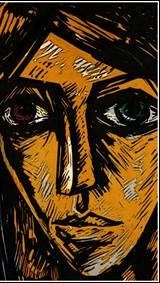 Blind Vaysha has received four awards to date, including the Jury Award and Junior Jury Award at the Annecy International Animated Film Festival. The film was produced at the NFB by Marc Bertrand and executive producer Julie Roy, with the participation of ARTE France.
Born in Bulgaria, Theodore Ushev settled in Montreal in 1999, where he acquired a reputation as a prolific and talented animator thanks to such acclaimed works as his animated documentary Lipsett Diaries (2010), recipient of 16 awards—including a Genie Award for Best Animated Short—and named to TIFF's list of top 10 Canadian short films of the year.
About the NFB
The NFB is Canada's public producer of award-winning creative documentaries, auteur animation, and groundbreaking interactive stories, installations and participatory experiences. To access many of these works, visit NFB.ca or download the NFB's apps for mobile devices and connected TV.