The magnificent painting that graces the cover of the May 2015 edition of Alberta Native News is Eagle and it's the creation of the incredibly talented and celebrated artist Jane Ash Poitras. It will be on exhibit from May 23 – June 4 at the Bearclaw Gallery in Edmonton as part of an exhibit of new mixed media works entitled Aliens and Shamans by Jane Ash Poitras.
Over her long, productive and acclaimed career, Poitras has taken viewers of her work down many different paths of discovery reflecting her own journeys in search of knowledge, inspiration and spiritual revelation.
In the process, her works have explored a wide range of topics ranging from Aboriginal history, culture and politics; the influence of plants on indigenous cultures; the impact and influence of significant historical and contemporary high profile individuals. In all of her works she has been the storyteller, combining disparate idea and images to create works that express new ways of looking at the world.
She continues that storytelling in this exciting body of new work, focussing on, but not limited to, some of the most iconic and influential people in both the historical and modern worlds. Each work tells a story, sometimes obvious, sometimes obscure, expressing her unique perception of her world and the issues, elements and people that define it.  What she is doing visually is honouring and continuing the storytelling tradition of her ancestors.
Despite humble beginnings, born in Fort Chipewyan and orphaned at an early age, Jane Ash Poitras has successfully developed a stellar career as a visual artist and lecturer, and in the process has become a mentor, role model and active contributor to her community.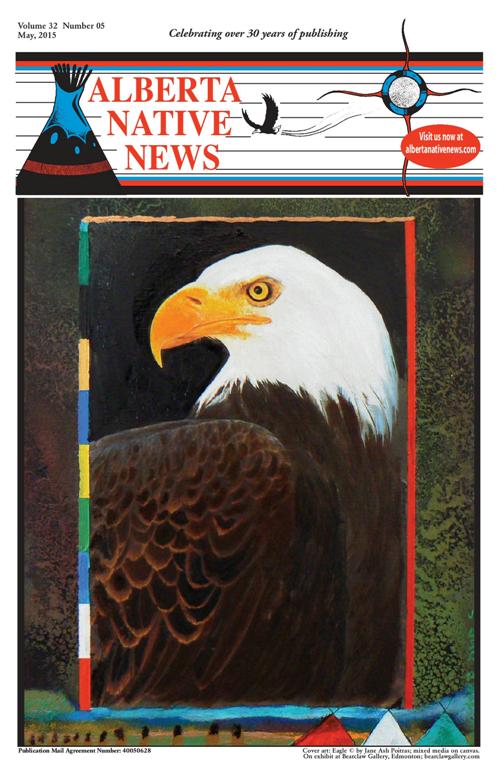 Her works have been featured in numerous exhibition catalogues created by prominent curators, and she has had extensive public exposure as the subject of numerous video productions and magazine and newspaper articles.  She has also been the subject of numerous post-graduate theses.
Her work has been featured on the covers and as illustrations in numerous books and magazines. A search on the internet will find her featured on numerous websites.
The thousands of works of art she has created over the past 30 years have been eagerly acquired by a host of public, corporate and private collectors, including the National Gallery of Canada and most major public galleries in Canada, and the country's most prestigious corporate and private collections.
As a concerned citizen, Jane has creatively taken on a number of causes, notably the problems of prostitution in McCauley where she gained national media attention by painting the license plate numbers of johns on the street after being hassled by them while pregnant and pushing her infant son in a stroller.
She has also been supportive of numerous causes, donating works of art to create financial resources for worthy causes in the community, including the Atonement Home, Bosco Homes, the Brian Webb Dance Theatre and many others. Click here for more information about Jane Ash Poitras.
Don't miss the opportunity to see this exceptional exhitibion of new mixed media works by Jane Ash Poitras. The Bearclaw Gallery, located at 10403 124 Street in Edmonton is well-known and highly regarded as a fine Canadian First Nations art dealer and gallery.
Over the last three decades, the Bearclaw Gallery has established solid relationships with First Nations artists from across Canada and has proudly promoted Canadian First Nations and Inuit art and artists to buyers both at home and internationally.  For more information visit www.bearclawgallery.com.