(ANNews) – Following a highly successful performance at Film Festivals across the country, Indian Horse based on the award-winning novel by Richard Wagamese and directed by Stephen Campanelli, will return to Edmonton for a limited engagement at Metro Cinema at the Garneau Theatre on June 1 and 2.
After a world premiere at the Toronto International Film Festival, Indian Horse debuted at festivals across Canada, where it received standing ovations and garnered multiple audience awards including: Vancouver International Film Festival – Super Channel People's Choice Award, Calgary International Film Festival – Audience Favourite, Narrative Feature, Edmonton International Film Festival – Audience Award for Best Dramatic Feature and Cinéfest Sudbury – Runner up, Audience Choice Award – Best Feature Film.
"We have been overwhelmed by the audience's powerful reaction to the film at festivals to date. We are deeply humbled and honoured and know that Richard Wagamese would have been so proud," commented producers Christine Haebler, Trish Dolman and Paula Devonshire.
Recounting the story of Saul Indian Horse and his remarkable journey from a northern Ojibway child stolen from his family and placed in one of Canada's notorious Catholic residential schools, to a man who ultimately finds his place in the world, Richard Wagamese's best-selling novel rose to critical acclaim when first published in 2012.
"It means so much to us as filmmakers and makes all the hard work so much more gratifying, that audiences are connecting to the movie; recognizing what an important powerful story it is," said Director Stephen Campanelli. "Making Indian Horse changed my life, and hopefully will change many others."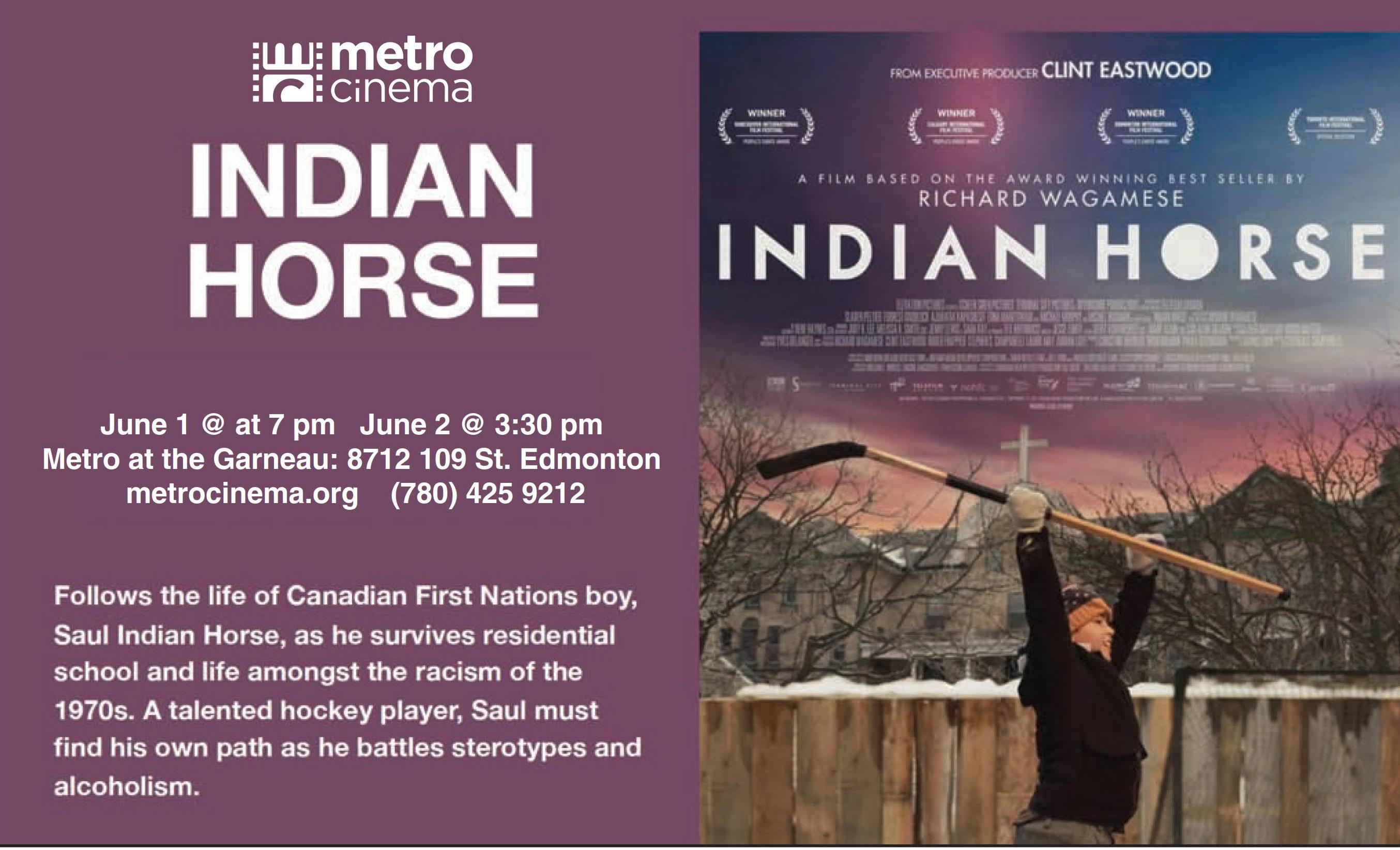 Shot on location in Sudbury and Peterborough, Ontario, Indian Horse stars Canadian newcomers Sladen Peltier and Ajuawak Kapashesit who, along with Forrest Goodluck (The Revenant), portray title character, Saul Indian Horse "in bold and heartbreaking performances" at the three stages of his life. Together they create a character torn apart by the betrayals that have shaped him but determined to never give up.
The film also stars Michiel Huisman (Game of Thrones and The Age of Adaline) and Michael Murphy (Fall, Away from Her and X-Men) and features a compelling performance by newcomer Edna Manitowabe. A residential school survivor herself, Manitowabe brings a soulful presence as Saul's indomitable grandmother.
In late 1950s Ontario, seven-year-old Saul Indian Horse is torn from his Ojibway family and home and committed to one of Canada's notorious Catholic residential schools. In this oppressive environment, Saul is denied the freedom to speak his language or embrace his indigenous heritage and he witnesses all kinds of abuse at the hands of the very people who were entrusted with his care.
Despite this, Saul finds salvation in the unlikeliest of places and favourite Canadian pastimes — hockey. Fascinated by the game, he secretly teaches himself how to not only play but develops a unique and rare skill. It's as if he has eyes in the back of his head and can see the game in a way no other player can.
His talent leads him away from the misery of the school to a Northern Ontario native league and eventually the pros. But the ghosts of Saul's past will always haunt him. Forced to confront painful memories and revelations, Saul draws on the spirit of his ancestors and the understanding of his friends to gain the compassion he so sorely needs in order to begin healing.
Indian Horse is a survivor's tale that foregrounds the invincible spirit of Canada's Indigenous peoples in the face of aggressive assimilation policies and racism.
Indian Horse is directed by Stephen S. Campanelli from a script by Dennis Foon. Based on the eponymous, award-winning novel by Richard Wagamese (Winner of the Canada Reads People's Choice award, the First Nations Communities Reads program, short-listed for the International Impac Dublin Literary Award and a Globe and Mail top 100 book of 2012).
In reviewing Indian Horse, The Globe and Mail called Wagamese "a master of empathy." Sadly, the author and journalist died on March 10, 2017, as this film adaptation was in production. As a camera operator, Campanelli has contributed legendary Steadicam shots to Clint Eastwood's films, from The Bridges of Madison County right up through Sully. He also worked on the 2018 Academy Award winning film Three Billboards Outside Ebbing, Missouri.
In this, his second feature as a director, he brings those skills to tell a very important story. As Wagamese once said: "We change the world, one story at a time."
Indian Horse is produced by Christine Haebler, Trish Dolman and Paula Devonshire. Roger Frappier and Clint Eastwood serve as executive producers.
The highly acclaimed film Indian Horse will be screening at Metro Cinema at Garneau Theatre (8712 – 109 Street) in Edmonton on June 1 at 7 pm and June 2 at 3:30 pm. For ticket information visit metrocinema.org or call 780-425-9212.