By Regan Treewater
(ANNews) – We have all heard before that kids do not spell 'love' l-o-v-e, but t-i-m-e. Perhaps it sounds a bit cheesy to you right now, but the reality of it could not be truer. With 5,300 youth in the Edmonton region currently benefitting from the Boys and Girls Club Big Brothers Big Sisters Program, it is crystal clear that there is a definite and immediate need for quality adult role models in the lives of so many.
"Youth come to us for many reasons: some are at risk, some are in the care of the foster system, some are in single-parent households and just need a bit of extra support, and with the economic situation as it is, we even have two-parent households that seek us out because they are working several jobs just to make ends meet," commented Kari Readman of the Edmonton Big Brothers Big Sisters Program. "We provide support to young people in so many different situations." But, with over 1,000 still waiting to be matched with their special 'big brother' or 'big sister' – 800 of whom are boys – there can be no debate that the greater Edmonton community must find a way to do more.
"Over 900 of our kids have identified Indigenous status," explained Readman. "But that doesn't mean there aren't many others who have decided not to self identify."
The Big Brothers Big Sisters Program is currently actively seeking volunteers from local Indigenous, First Nations, Aboriginal, Metis and Inuit communities to step forward and get involved. "We know that it is incredibly important for our youth to see themselves reflected in their mentors, and to experience these reflections in positive ways."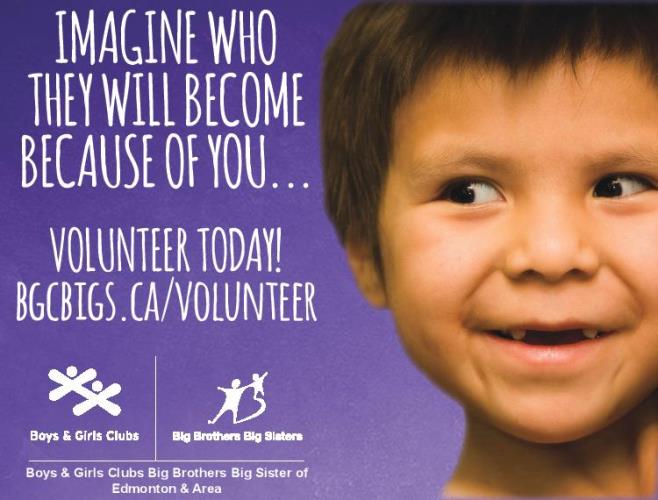 As so many Indigenous young adults begin to reclaim their cultural identities, children and local youth struggle to define their own understandings of 'self' amidst a barrage of prejudice and stereotypes. Readman and her team are working hard to cultivate healthy values for Indigenous youth through modeled behaviors.
"We realize, of course, that all of our Indigenous kids and volunteers come to us with varying familiarity with their cultural heritage, and we really try to facilitate this discovery," elaborated Readman.
"We have an amazing group of prominent community members serving on our Indigenous Advisory Committee, and they guide us every step of the way. They make certain that we are providing culturally relevant programming in ways that celebrate Indigenous identities and traditions."
Readman described a recent interactive drumming circle that was met with rave reviews from youth, volunteers and staff. "It was wonderful! I had never been to a drumming circle, and I'm sure there were many others who hadn't either."
Now, perhaps you are wondering what a mentor mentee relationship entails – you might be surprised at how little it really takes to make that positive difference in a child's life. "It is all about spending time with the mentees, not spending money. Mentors and mentees can take the dog for a walk, and that would be a meaningful activity. Even something like calculating a monthly budget is a fantastic way to spend time together. We encourage our volunteers to find free or low-cost activities," explained Readman.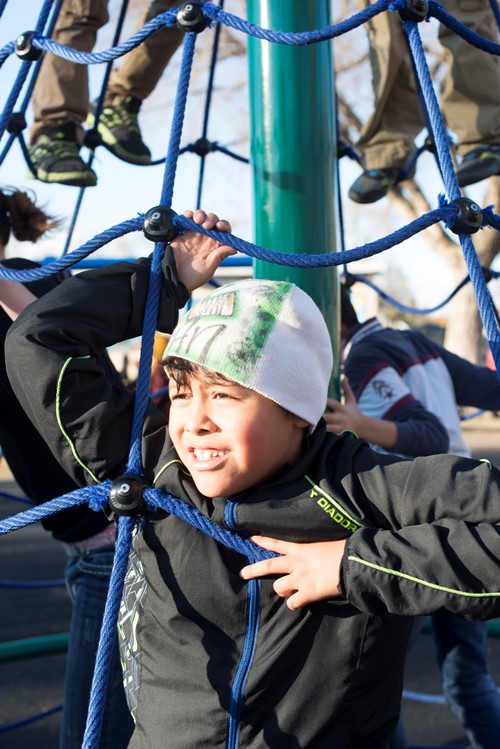 "Edmonton is the Festival City, and there is no shortage of things to do, and it's a lot of fun for both the mentors and the mentees," she elaborated. "I remember when my husband and I were first matched with our 'little brother,' he had never been to the Taste of Edmonton."
Readman's heartfelt pride in the accomplishments of her 'little brother' came through with vivid clarity as she talked about their experiences together throughout the years. The broadness of her smile was audible through the phone line, and her voice took on a tone of sincere affection. "We don't see him as much now that he's 22 and all grown up, but we will always be in each other's lives. My daughter is 5, and she grew up with him and looks up to him – well, I suppose we all look up to him, he is 6ft 5," she chuckled.
Many of the program's volunteers are what Readman calls "our former littles." Since January of this year, 6 adults returned; this time as mentors. "We recently had a young woman come to us," Readman paused with a twinge of emotion. "She had just graduated from the EMT program, which has very competitive requirements. Well, before graduation all her classmates were making plans for ways to celebrate after the ceremony: going out for dinner, family gatherings – that sort of thing. She had nobody – nobody to celebrate her achievement with. That's where her interest in becoming a 'big sister' originated. She wished that she had gone through the program herself. She is now considering becoming a mentor so that some other young person will always have someone to share their accomplishments with."
Readman, who first came to the organization as a volunteer in January of 1995, has seen it all and knows firsthand how great the need for Indigenous mentors is.
"I started off here as a volunteer 23 years ago. Honestly, I just needed to fulfill my required hours for a social work degree – but, I never left. That should tell you how much I enjoy what I do."
The program provides mentorship not only to youth in urban settings, but also to those in remote communities. "The need in rural settings is just as great, if not greater," she explained.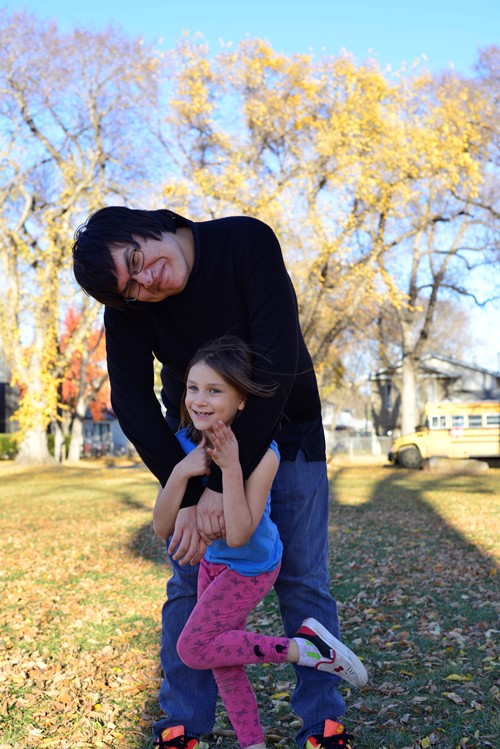 The Big Brothers Big Sisters Program has a fulltime staff person in Cold Lake, Vegreville and even Lac La Biche. But with so many kids benefitting from the open programming and activities at the Boys and Girls Club facilities in bigger cities, there remains a need to develop further resources in remote and rural communities too. When asked to describe the perfect 'big brother' or 'big sister' volunteer, Readman responded, "There's not one type of person we look for – our volunteers just need to have that commitment to giving their time, and being a consistent and positive presence for their mentee."
Quite often people do not realize how much they have to offer a child in need. Especially now, as the necessity for fostering positive cultural perception of 'self' in Indigenous youth is so great, the Big Brothers Big Sisters Program needs volunteers to realize the power of their potential. Now, maybe you are thinking to yourself: Great, but there's no way I would ever be accepted as a mentor. But as Readman emphasized, "We don't let the mistakes of people's distant pasts disqualify them from making a difference. In fact, sometimes it is those lived experiences that can be positive influences on youth." Interested potential 'big brothers' and 'big sisters' are encouraged to rise to the challenge – the challenge of helping to create a better future for the next generation. It really takes so little to do so much!
For information about volunteering visit www.bgcbigs.ca.