(ANNews) – This summer from August 13-17 at Rundle Park in Edmonton, the Alberta Indigenous Games (AIG) will make its return for its fourth edition!
This year's games will be bigger and better than ever," says AIG CEO Jacob Hendy. "Athletes between the ages of 12 and 20 will compete in 12 sporting events. The registration deadline is July 15 so don't delay in registering – there is an easy online registration form to fill out at albertaindigenousgames.ca."
Want to know more about the Alberta Indigenous Games? Well it's a sporting event held every two years in Alberta that brings together Indigenous and non-Indigenous youth for a week of competition and culture. The games were founded by the late Allan Ross (1955-2015) who was both a teacher and coach working with many Aboriginal youth throughout his career.
Ross based the philosophy of the games around the teachings of Dr. Martin Broken Leg's "Circle of Courage" philosophy which consist of; Generosity, Independence, Belonging and Spirituality.
The very first edition of AIG was held in 2011 and continued on in 2013 and 2015.
This year the cost of registration has been reduced from previous years to $80 per sport for each participant and an entire team can sign up for just $400 total. Participants can register in more than one sport.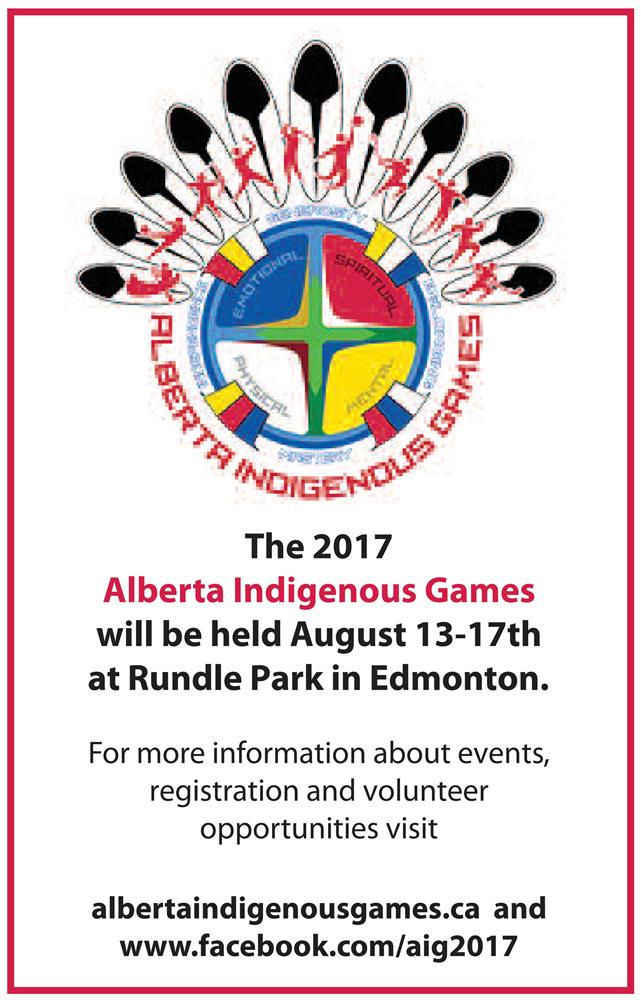 Archery, Athletics (Track & Field), Ball Hockey, Basketball, Canoeing, Cross Country, Golf, Soccer are divided into three divisions according to birth date: Junior: 2005-2002, Intermediate: 2001-1999 and Senior: 1998-1997.
Volleyball, Beach Volleyball and Fastpitch are also divided into three divisions: Junior: 2005-2003, Intermediate: 2002-2000 and Senior: 1999-1997.
Co-Ed Lacrosse has three divisions as well: Junior: 2007-2005, Intermediate: 2004-2001 and Senior: 2000-1997.
Divisions in all sporting events are subject to change depending on excess or lack of registration for each division/sport.
Athletes registering for Athletics can pick up to 4 events to compete in.
All participants under the age of 18 MUST be accompanied by a chaperone.
A schedule is available on the website with events taking place from August 13-17 at Rundle Park, at East Glen High School Track, the Rundle Park Soccer Fields, East Glen High School, Sherwood Park, Rundle Park Pond, Rundle Park Ball Diamonds and Glengarry Arena.
Beach Volleyball will be held in the evenings at Rundle Park beach volleyball pits after all the other sports. There will be Co-ed competition as well as boys/girls.
The Alberta Indigenous Games will be a special experience for everyone who participates. In addition to the competitive event, special events will include an Eagle Staff Run and Opening Ceremonies to kick off the Games. There will also be an Entertainment Stage, Showcase Lacrosse Game, Career Fair, BBQ & Round Dance, a Talent Show, an Elders Village, a Cultural Arts & Crafts Village, Traditional Games, Medal Ceremonies and Closing Ceremonies.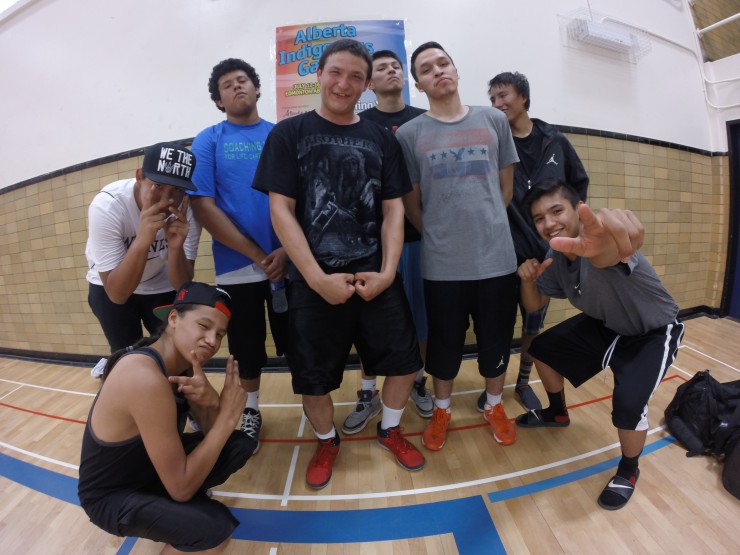 In support of the 2017 Alberta Indigenous Games, a Canada 150th Golf Tournament is being held on June 23, 2017 at 8:30 am (Shotgun Start) at the Couger Creek Golf Club (Range Road 30, Yellowhead Trail) in Carvel Alberta. Register online at albertaindigenousgames.ca. The cost is $250 per player and $1000 per team. Mail cash, cheques or money orders to Alberta Indigenous Games, 3323 107 St. NW Edmonton, T6J 3C8. Registration must be pre-paid by June 17, 2017.
"Shotgun start is 8:30 am sharp, come early and share some time with friends or co-workers," said AIG President Martha Campiou. "The Alberta Indigenous Games are for youth: Alberta Indigenous Games are provincial wide and we do thank you for your patronage taking part in the tournament, we are still looking for volunteers in all areas, score keeping, venue set-up and tear down and more. If you have some time to share please email us at: [email protected] and thank you for your help."
"Athletes should register now online and also stay tuned to our social network for regular updates," added Hendy. "Follow us on Twitter @ABIndGames, and at Facebook.com/aig2017 and on our website albertaindingenousgames.ca."