OTTAWA, Oct. 31, 2014 /CNW/ – The Assembly of First Nations (AFN) will continue to assist former students of residential schools to submit their applications for personal credits for education – a compensation program offered by the Government of Canada as set out in the Indian Residential Schools Settlement Agreement (IRSSA). This comes after a willingness expressed today by the Government of Canada to extend the current deadlines for the personal credits application process. Currently, the first deadline is midnight today – October 31, 2014.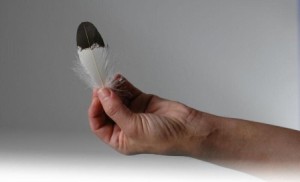 "In response to some of the administrative challenges and time constraints expressed by former students, the AFN has been pushing for an extension to the deadline for applications for personal credits for education, and it is our hope that all parties will agree to this extension," said AFN National Chief Ghislain Picard.
The decision to extend deadlines is not yet finalized as it requires agreement by all parties to the IRSSA as well as a court order. More information is expected early November.
"We welcome the move for an extension in the personal credits for education process, and look forward to reviewing the process prior to agreeing on new deadlines," said AFN Regional Chief for NWT Bill Erasmus who is the national executive member who leads work in this area.
"AFN will continue to assist Common Experience Payment recipients in the application process, as the intent of the personal credits as negotiated and agreed to in the Settlement Agreement is to try to regain what was taken away during residential schools, and we think it's important for all common experience payment recipients to have the choice to apply for funding through this program. It is our hope that the extension becomes final and that former students have adequate time to submit their applications. This is just another step toward healing and reconciliation in this country, and we continue to encourage Chiefs and former students to outline their concerns related to personal credits to assist advocacy efforts."
AFN Liaison Coordinators, who have been in every region since February offering assistance to former students interested in learning more about the program and looking for assistance with applications, will continue to offer this support. Other resources, links and instructional videos will continue to be available at www.afn.ca or directly here.
In January of this year, the Government of Canada announced it would be offering a final phase of compensation to recipients of residential school common experience payments. A one-time credit of $3000 for personal or group programs and services provided by approved educational entities or groups is available to each common experience payment recipient. The personal credits are being administered by Crawford Class Action Services. This is the final phase of compensation as outlined in the IRSSA. There is no cash value to the credit.
For more information on the personal credits program, applications and timelines please contact Crawford Class Action Services at at 1-866-343-1858 or click here.
For more information on the Indian Residential School Settlement Agreement and personal credits for education watch "Moment of Reckoning – Turning the Page on a Dark Chapter of Our Shared History" – a short film documentary speaking to the significance these and other events in achieving reconciliation
The Assembly of First Nations is the national organization representing First Nations citizens in Canada. Follow AFN on Twitter @AFN_Comms, @AFN_Updates.
SOURCE Assembly of First Nations