Edmonton rapper Rellik (Bill LeBlanc) has  reissued a release of his video "By Your Side" in tribute to all fathers who are working hard to be better parents to their children than they experienced growing up. He especially sends a positive message to single fathers who are making heroic efforts to overcome obstacles and challenges.
You may have read about Rellik in a recent article published by the Edmonton Examiner, about his struggles with single father hood and his song "By Your Side." Rellik is a devoted musician and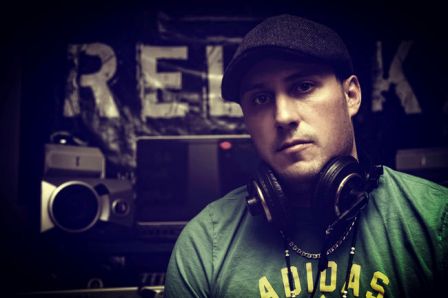 rapper who believes in bringing awareness and support to single fathers. His song and video "By Your Side" speaks out for fathers just like himself, who have been characterized with general stereotypes created by a society that only thinks of the mother as the maternal care giver. Rellik wants to demolish these stereotypes. "By Your Side" provokes thoughts and conversations on the issues of Father's rights while staying true to hip-hop's origins as a form of protest.
By Your Side music video was funded by the Aboriginal Peoples Television Network receiving the "first tracks" grant and was also directed by Gemini award winner, Dwayne Beaver.
On June 21, Rellik will be headling two shows during  this year's Aboriginal Day Celebrations in Edmonton. At 4 pm he will be performing at the Alberta Legislature Building and at 5 pm  he will be performing at Winston Churchill Square as part of the Works Festival of Art and Design.